These Maps shows where the current location of our forces are (Strategic Plans Censored).
World Map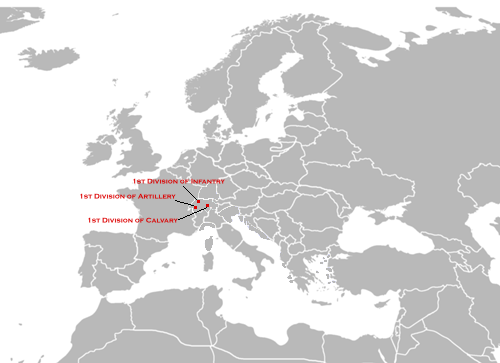 Country Map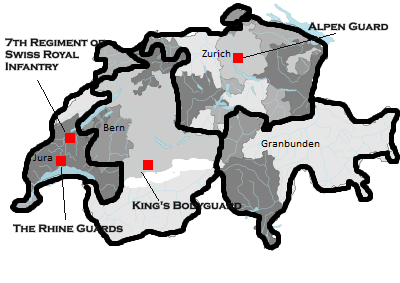 Unit Conditions
Here is a Chart of the Unit Conditions of our soldiers.
Offensive
Defensive
7th Regiment of Swiss Royal Infantry
Garrisoned
1st Division of Swiss Royal Infantry (9 Regiments)
1st Division of Swiss Artillery
1st Division of Swiss Calvary
Ad blocker interference detected!
Wikia is a free-to-use site that makes money from advertising. We have a modified experience for viewers using ad blockers

Wikia is not accessible if you've made further modifications. Remove the custom ad blocker rule(s) and the page will load as expected.