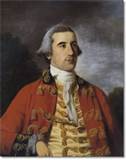 Name- Ryan Alexander Brawlmartin
Age-23 ( in game )
Family.
Father- William Brawlmartin
Mother- Squid ( Vanished without a trace )
Wife- Claire Sagui ( My truest love )
Titles.
Disgraced King
Legend
Rebel Outlaw
Enemies.
Imperials- Kwagar
Maria Stormratte
Ending Note.
Hello im Ryan Brawlmartin i currently serve in The EITC and im supported by my father William Brawlmartin and my wife Claire Sagui...Thank you
Ad blocker interference detected!
Wikia is a free-to-use site that makes money from advertising. We have a modified experience for viewers using ad blockers

Wikia is not accessible if you've made further modifications. Remove the custom ad blocker rule(s) and the page will load as expected.