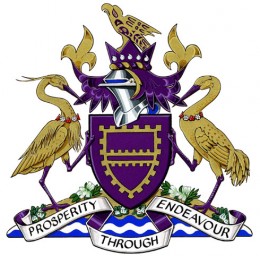 The Kohleschmied Manor
This manor is one of the most recognizable in Switzerland. With beautiful painting scattered across the walls and the woodwork done by the finest crafters in the country, it could be compared to the Kings! Construction began soon after he joined the Swiss government. The family crest seen above can be seen above the main gate. It is currently owned by Joseph Kohleschmied, if his death was to take place it would be passed down to his son, Jeremiah Kohleschmied. Currently six of his family members (Including him) live with him in the manor, Joseph Kohleschmied, Anna Kohleschmied (Wife), Jeremiah Kohleschmied (Son), Katherine Kohleschmied (Daughter), Gretta Kohleschmied (Aunt), and Adolf Kohleschmied (Uncle).
Portraits in Manor
Rooms
Ad blocker interference detected!
Wikia is a free-to-use site that makes money from advertising. We have a modified experience for viewers using ad blockers

Wikia is not accessible if you've made further modifications. Remove the custom ad blocker rule(s) and the page will load as expected.